EasyGIS is a simple and intuitive GIS solution that delivers the most commonly desired features of more expensive products at a fraction of the cost.

A few of the many things you can quickly and easily with EasyGIS are:
Draw points, polygons, and lines over aerial images
Calculate acreages and measure distances
Label shapes with any stored attributes such as name or area
Separate projects into separate shape layers that can be stored and manipulated separately
Format projects for simple and flexible printing to paper or an image
Create and Open shapefile format files that are compatible with other GIS products such as ArcView and ArcGIS
Convert projects to KML format for display in Google Maps and Google Earth (here's an example)
...and much more!

We are constantly improving EasyGIS and adding new functionality. Check the release notes page for a list of our latest additions.

*** Free Trial now available *** - Click here to get your copy today.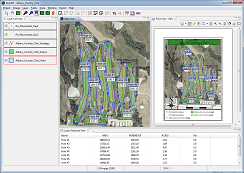 Click for full size screenshot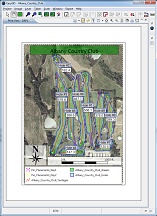 Click for full size screenshot